ENJOY SOME FESTIVE FUN WITH THIS PARTY GAME 🎉🎉

Add fun to your Christmas party with this inflatable ring toss game. 
🤩🤩Let's play Christmas reindeer games!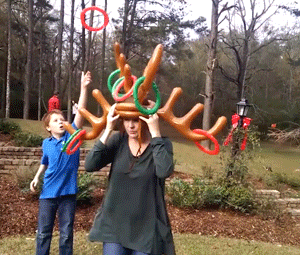 Throw the round rings onto the large reindeer antlers on your friend's head and take turns wearing the antlers to make your own games.
They will bring joy 💕 to your Christmas party!
They wouldn't let poor Rudolph join in any Reindeer Games!
If your family want more laughter, you need it! Simply inflate and play by standing the same distance away, and taking it in turns to try to get the hoop. Help make your family closer to each other. Enjoy the great happiness of being gathered!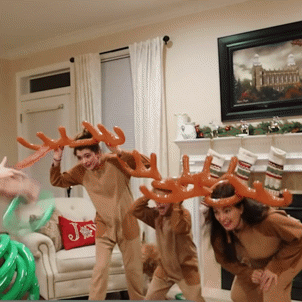 FEATURES
Inflatable Reindeer Antler toss game is lightweight and portable, a good interactive game, can wear this Antler on their head or toss them with your kids at Christmas party, the player who gets the most rings around the antler wins a prize!
Cute Antlers design and fun game experience, increase the happy festival atmosphere at Christmas party! Great for birthday Xmas school carnival classroom active, indoor and outdoor game event.
Ring toss game is perfect for indoor or outdoor use. Hand-held pump will inflate antlers and rings easily. The plastic has withstood many rounds of ring toss and antler bashing, very durable, you can use for many times. Easy to Inflate and deflate.


Easy to Store and Carry. The entire set of O-Deer can be inflated or deflated at any time. Because of its lightweight, it's easy to store and carry. When finished playing, deflate the air and store until next time.
Special Design & Environmentally Material. This O-Deers are designed into reindeer antler shape with two (38cm/ 15in) chin straps help to fix different head sizes, enough long to work for adults or kids. Environmentally friendly PVC material is safe and non-toxic.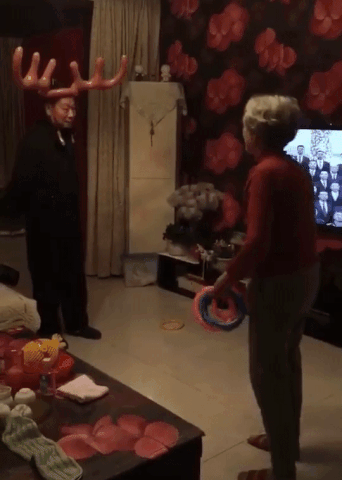 SPECIFICATIONS:
Reindeer Antler Hats: 34.6 x 13 x 9.1 inches.
Rings: 7.1 inch 
For Children Ages 3 and up
PACKAGE INCLUDE
SINGLE:1* ANTLERS + 4* RINGS 
STANDARD SET: 2* ANTLERS + 8* RINGS 
FAMILY SET: 3* ANTLERS + 12* RINGS
BIG FAMILY SET: 4* ANTLERS + 16* RINGS