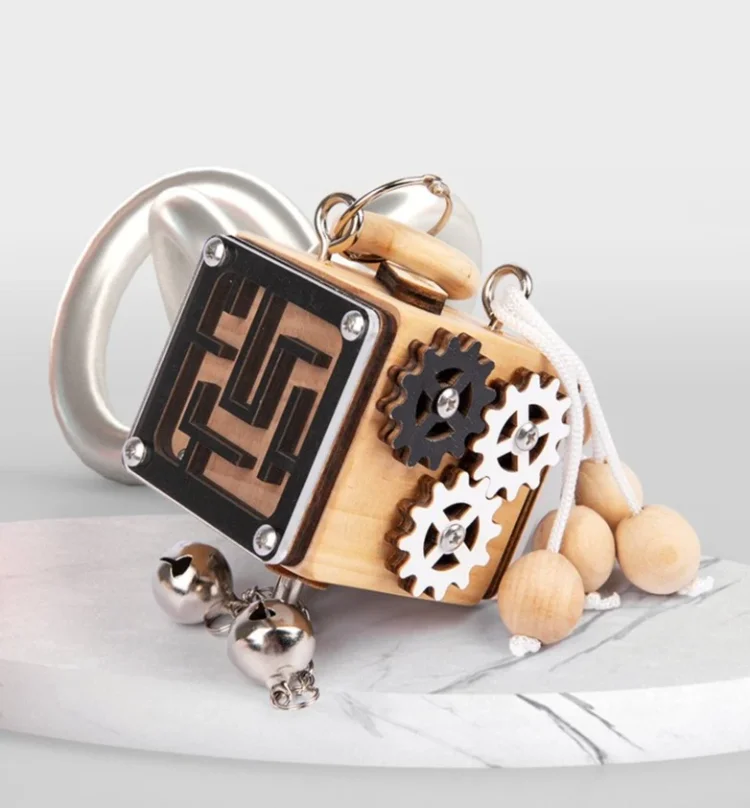 ✔️ Ships worldwide with track & trace
✔️ 30 days money back guarantee
✔️ 100% secure checkout
✔️ Over 50.000 customers worldwide

Product description
Busy Sensorial Cube - 6 sides of fun!
Busy Sensorial Cube is a classic Montessori toy that keeps children engaged and entertained.
It contains 6 different activities - gears, rotary screw, switch, locking bar, keys. This toy can be used to teach cause and effect as well as spatial awareness through exploration. It is an excellent hand-eye coordination tool for developing fine motor skills as well.

Toys are a great way to stimulate senses, but sometimes you need one that does more than sing or rattle. Busy Sensorial Cube is the toy for you. Loaded with features, this cube is great for introducing the joys of play.