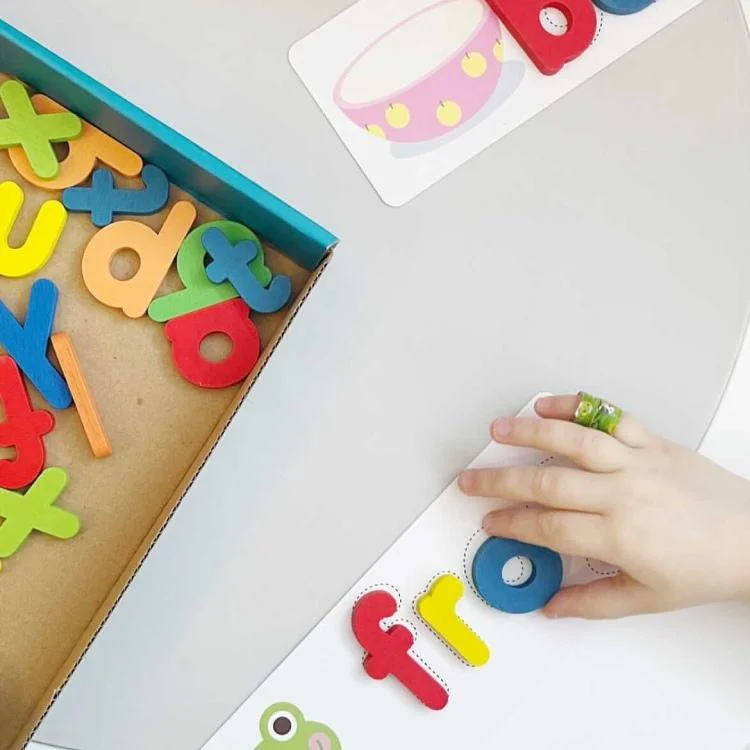 ✔️ Ships worldwide with track & trace
✔️ Loved by thousands of children worldwide
✔️ 100% risk-free money back guarantee
✔️ You support a family business
Homeschool
Designed for homeschooling
For the ever-growing group of homeschooling families, parents of preschoolers or kindergarteners and grandparents. While the youngest children learn the alphabet, older ones learn to spell and read without even realizing it because they're having so much fun.
Educational
Play to learn
The 52 wooden lowercase letters (two sets of the alphabet), 56 words, and 28 double-sided cards offer focus and engagement while kids have a blast arranging them. It prepares new readers by familiarizing their eyes with the letter shapes they'll commonly see in books, articles, signs, and more.
Sustainable
Made from wood
Sometimes the most natural and basic learning tools are the best. These colorful wooden letters and flashcards represent everything wonderful about a montessori style toy. Kids want to look at them, hold them, and start spelling and reading.
Screen-free
Fun screen-free activity
Break time from screens. Whether it's online school or movies, screens are a part of children's lives. But this language game provides a chance to get "back to nature". The time away from electronic devices is a great gift and may even help their eyes, brains, and sleep patterns.