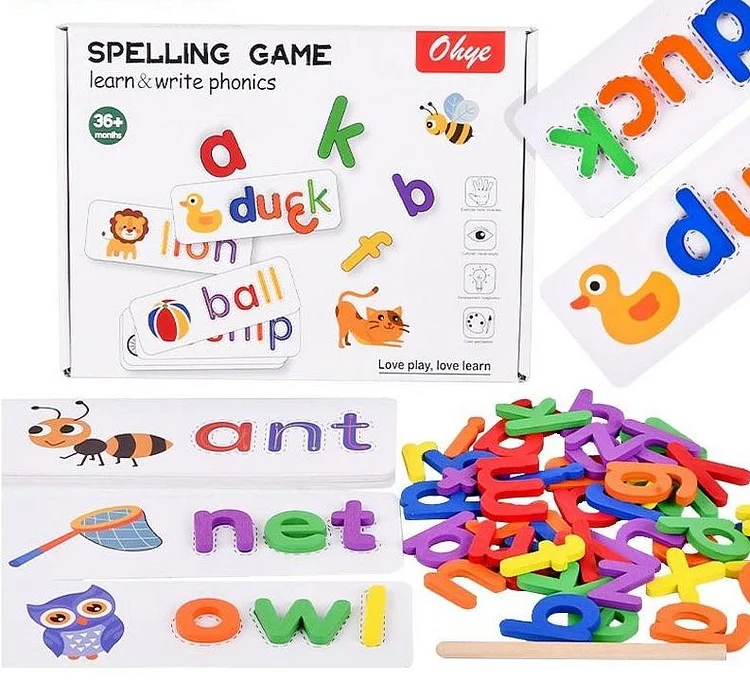 ✔️ Ships worldwide with track & trace
✔️ 30 days money back guarantee
✔️ 100% secure checkout
✔️ New 2021 Montessori toy
Start developing early literacy skills
This Montessori toy helps students develop strong early literacy skills. Children learn how to spell, pronounce, handwrite and play with letters and high frequency CVC words.
Unlimited amount of games in one
There is an unlimited amount of games to be played. For example:
Pick a card and pronounce the letters and word
Use the wooden pen to follow the lines of the letters
Find the letters and place them on the card
Pronounce the word again. "Well done!"
All in one literacy kit
The kit includes 52 wooden letters and 28 double sided cards totaling 56 CVC words. The wooden pen can be used to practice handwriting the letters.