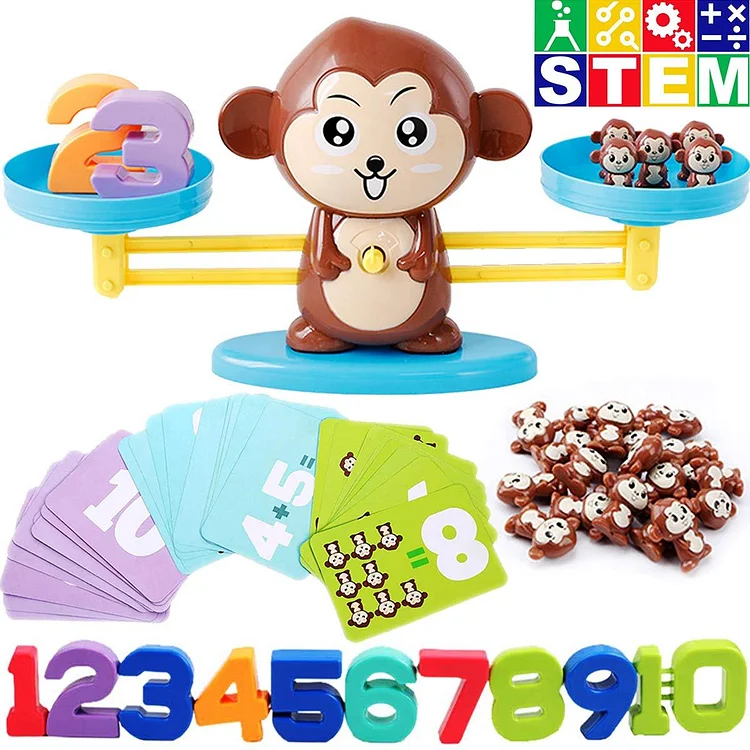 🐵【 IDEAL TEACHING TOOL 】Perfect for introducing numbers to kids ages 3-5 years old at home or in school. Parents and Teachers' buddy!
🐵【 FUN WAY TO LEARN NUMBERS 】Introduces numbers in a fun way to maximize learning and retention for better learning.
🐵【 IMPROVE COGNITIVE FUNCTIONS 】Improve Memory, Visual and Spatial processing, Attention and Executive Functions crucial for brain development
🐵【 INTERACTIVE LEARNING 】Helps children retain more knowledge and strengthen problem solving skills and critical thinking abilities.
🐵【 CUTE AND COLORFUL DESIGN 】Draw children attention and encourage learning while playing and have lots of fun.
CozyBomb Monkey Balance Math Toddler Game
Why CozyBomB?
✔️ Designed by The Hong Kong Designer Group
✔️ Safety ensured (Certified with ASTM and CPC)
✔️ Strong customer support
Service Support
✔️ Customer@CozyBomB. com (Reply in less than 1- 8 hours + Free replacement for product defective)
Perfect educational toy for your children age 3 to 8 years old.