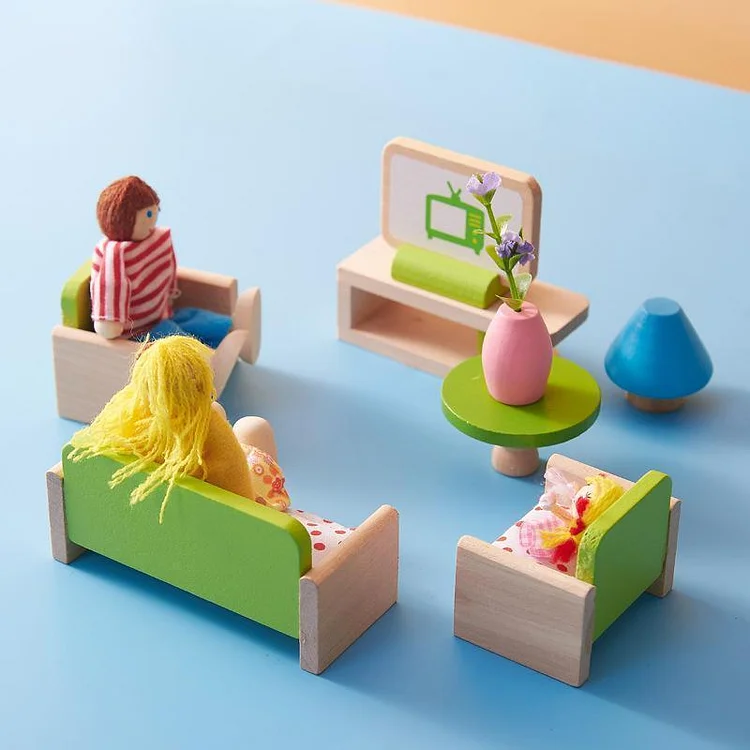 Different Dollhouse Furniture: 5 colorful complete well-made wood dollhouse furniture set with all the accessories.
BATHROOM and BEDROOM: this bedroom set with a pink and blue bed, dollhouse furniture, and lovely desk lamps, there is a bathtub, toilet, cabinet, mirror.
COMFY LIVING & DINING ROOM: Flat-screen TV and soft sofa, this is one warm living room set that's sure to add tons of comfort to your dollhouse! A dining table with a vase, insert a flower can give you doll fresh air.
LOVELY KITCHEN: There with the sink, stove, and refrigerator, you can own all the things you want to own.
PERFECT DOLL FURNITURE SET: there has worked fine colorful dollhouse furniture it is great to help teach children about family interaction as well as promoting fine motor skills or as a gift for kids.